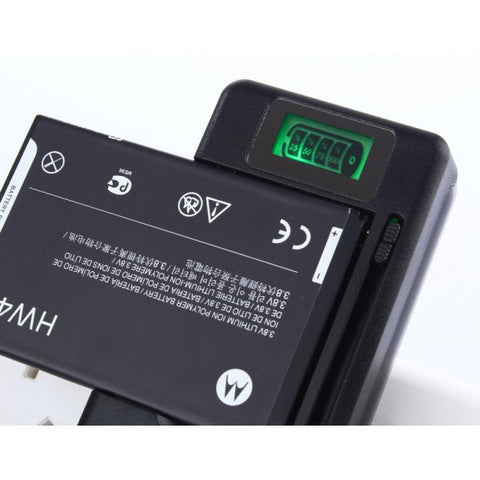 Yi Bo Yuan - Universal Phone Battery Charger with LCD Display
The Yi Bo Yuan Universal Phone Battery Dock Charger can easily charge your phone's battery. It is designed to prevent battery from over-charging and short-circuiting by cutting of the current once the battery is fully charged. 
The universal phone battery charger also comes with a LCD Display that shows the battery level. 
Small and compact, it is a perfect accessory to bring when travelling.