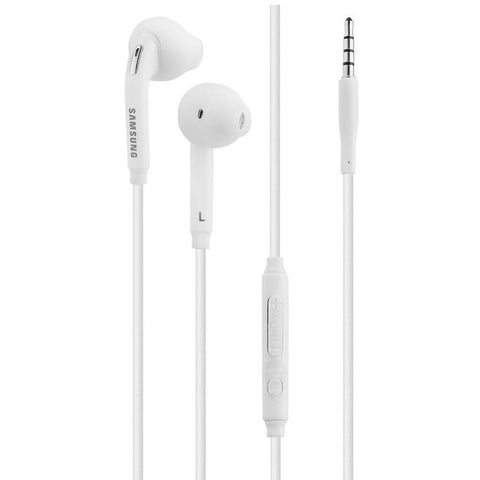 Samsung Earphone with Remove and Mic
The Samsung Earphones provides exceptional comfort and sound delivery.  And for the price you'd be hard pressed to find better!
The Samsung earphones design was based on the internal shape of your ear and is designed to fit nice and snug in the ear canal. A lot of thought went into the design process of these earphones.
The samsung earphones with Remote and Mic also include a built-in remote that lets you adjust the volume, control the playback of music and video, and answer or end calls with a pinch of the cord.