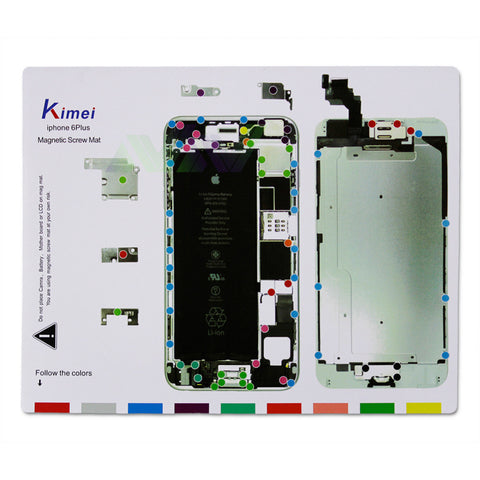 Magnetic Screw Mat 20cm x 25cm
Magnetic surface holds screws and nuts tightly. If you like doing DIY repair, you will know screws missing while repairing is a normal talk. You will feel irritating when you lost these tiny but very important screws or nuts. Magnetic screw mat here will help you never lose screws and nuts again during phone repairs. Thanks for the magnetic surface, the screws can stick to it tightly. Erasable surface with grid line helps you organize your parts 

Don't worry the marks remain. Those marks on the magnetic work mat can be easily erased by a cleaning cloth.